CUPPY'S COFFEE: Employees Plenty Steamed at Nabors, Hiller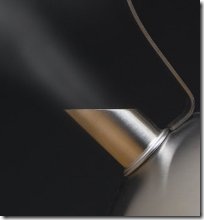 More than cappucino is getting hot & frothy in Ft. Walton Beach.  After moving the company to Alabama, Dale Nabors has left Cuppy's Coffee employees and ex-employees plenty steamed about having to embrace their new unemployment status without even their final check to live on.  Here are some recent comments on Blue Mau Mau:
If you think the franchisees have problems get this:
As I understand it, Dale Neighbors did not pay his employees last week. He apparently paid the Alabama crew, but has cut off all communication with the staff in Mary Esther. The employees that were laid off when the company moved were not paid either. They were told that the "check is in the mail". I doubt that is the case. I would love to hear from others to see if they got paid. I know that my friend was expecting her last check and did not get it direct deposited, and she was told by the payroll company that the check from Medina had bounced and that there was no attempt by Medina to make it good.
Amy Hiller, Vice President of Operations for Cuppy's, sent an email out to past employees informing them that they could pick up their paychecks today between 4:30 and 5:00.

After some employees drove over an hour to receive their checks, they were informed that there were no funds in the Cuppy's account and Cuppy's was unable to release the paychecks.

Not only did employees notify their attorneys but the Fort Walton Beach Police Department was called to the scene as well. No charges were filed due to the fact that Cuppy's claims that they are not refusing to pay but that there are just no funds to pay employees at this time.

Employees will just have to get in line..Cuppy's owes rent, refunds, vendors, settlements… should I even continue…
I am sure her butt got paid though- but people that actually do work and don't walk around smiling all day and going on 2 hour lunches don't get paid- yet again another thing that does not make sense about Cuppy's Coffee!
Not Paid Submitted by Guest on Mon, 2008/09/08 – 15:39.

I am friends with the Manager of the Cuppys in Shalimar. She nor any of her employees have been paid. They were promised their checks today, it did not happen. No one from the Ala. office will return calls.
Well, it's not the low store sales that may shut down the corporate store. The manager may be shutting Cuppy's doors tonight because the store's employees, including the manager, have not been paid.

Anyone need a job? Looks like Cuppy's will be hiring new staff for the corporate store… Slaves welcome to apply
sjustice64 on September 9th, 2008 10:33 pm   Why dont all the employees whose paychecks bounced file worthless check charges against Cuppy's or FranSynergy?? You can easily file a charge with the state attorney's office in shalimar or crestview, florida for no charge.
WHAT DO YOU THINK?  SHARE A COMMENT.