CUPPY'S COFFEE: Employees Bid Fond Farewell to Dale Nabors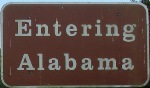 As the trucks carrying what's left of Cuppy's Coffee and Elite Manufacturing home offices leave Ft. Walton Beach in their rear view mirror, the Medina, Cuppy's and Elite employees left behind bid some fond farewells (here and at Blue Mau Mau) to Dale Nabors and their former co-workers who they claim "brown-nosed" their way to Muscle Shoals, AL:
This is our last day… A great company has been destroyed in less than 6 months! As employees we at least cared about the franchisees. WE TALKED WITH THEM AND CRIED WITH THEM – WE WORKED MANY DAYS FROM HOME TRYING TO HELP THEM, BECAUSE YOU WOULD NOT ANSWER THEIR CALLS – YOU TALKED THE TALK BUT DID NOT WALK THE WALK; And now you have stolen all of our futures!

I will continue to think of the franchisee's and hope they get their real estate and build-outs before they go broke. We believed you and now we are unemployeed and the franchisee's who were once our friends hate us! Your hiding-out and blaming us for your not doing what you suppose to do is at least finally ending.
BELIEVE AND FAIL
Franchisee's should pray that someone stops Dale from stealing their money. At least when Elite was run by Brian Hayes, buildings got built, now it's run by a kid with no construction experience and who brown noses Dale all day.
Brian may have been late but the franchisee's got built-out. Dale Nabors could care less, he stopped paying SBT and MBM because he wanted to dispute their invoices and expenses.
Before Dale our company had it's weaknesses just like all new companies, but we had more than 100 dedicated employee's and managers. When Dale came to the company he acted like he controlled the company and he had Morg's backing while he acted so confident and all the while ran the operations and the companies into the ground.
We were a great company with great employees, franchisee's and managers. This is what happens when a person like Dale is left in charge of your future. Dale how do you sleep?
Guest writes:
Dale promised the managers he had the money and a plan to really speed up Elite's build-outs. He claimed we would have all of them done before the end of the year. He told us Morg and Brian were wasting franchisee's money and that he could get buildings built at half the cost.

He stopped paying SBT & MBM for buildings and stopped paying the vendors. This caused all hell to break loose.

Every week we would hear about some big deal he was working on with a famous builder which would save the franchisees thousands of dollars and make the company stronger than ever. He told us it was because of Morg's poor management skills and Brians stealing Elite's money was the reason why he was being forced to put franchisee's build-outs on hold. He also said that Morg and Brian were probably partners.

Before Dale and when he first came on as a consultant the management team would discuss each franchisee problems at a weekly meeting. Getting the right real estate was always a big factor and the company really had a hard time getting good locations during the first year I was there. The next problem we faced as managers was dealing with the people that we thought would qualify for their loans – we would spend hundreds of hours helping them get a good location only to be told they can't get a loan, I know that many of the people did not get their franchise fee's paid back to them.

It seemed that the company was always trying to figure out how to pay refunds from Elite, because of financing problems and people getting second thoughts about moving forward. I know a lot of time monthly payments were being made from the accounting department to people that had lost their financing, because they would call if they were a day late. Now the calls are not being paid at all.

I am not bitter, but it is hard to see so many people's hopes destroyed. We once had a vision of this company being the best company in Florida – WHAT HAPPENED???? – I am hurt to see what this company has become – how did we get here? It is hard for me to say, but Dale lied to us and now he is moving on, while the rest of the employees and franchisees are left to wonder what will happen to us next.