SUBWAY Franchise Complaints
Subway franchise owners are invited to share their complaints and frustrations, as well as advice for prospective Subway franchise owners, below.
Anonymous comments are encouraged, and all email addresses and other information is treated with strict confidentiality.

Around the Internet, complaints have arisen from many Subway franchise owners who feel that they are being victimized by their franchisor, and by founder Fred DeLuca in particular.
Ex-Subway franchisee Jim Eddie claims "whole subway system is a scam," and called his time as a Subway franchise owner "the worse year of our life."
Another Subway franchise owner writes "Subway use to be a great opportunity for all but now it's like doing time each and every time I walk through my doors…"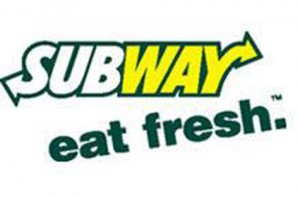 Subway franchisee Debra claims "subway ownership is hell on earth."
Here are some comments posted on the Complaints Board website:
doingtime wrote:
… I was told by my business consultant that all of the "twenty year" people should very worried about our stores. That Fred Deluca and his cronies want us out so they can turn the stores over to make money on the start up costs. He suggested that I start keeping a journal about my inspection experiences, which by the way have gotten horrible. They are so bad that I have started to video tape my stores after each inspection to protect myself.

I have a couple of stores that do way, way over the territory average in sales. Fred makes a lot of money off of me in royalities every year. So instead of giving me a pat on the back and a "good job" I get this… You have syrup on your trash can, the handle to your toaster oven has sauce on it, the pvc pipes under your three bain sink has dust on it, your microwave is dirty your bathroom smells, there are straw wrappers on your floors, etc… all of this during a lunch time where the customers are line up into our parking lot!!!

…It is not enough that I work all day everyday, that I have higher sales than most others in my territory, that my customers go up to this twit as he sits in my handicapp seating typing crap that he is making up half the time, telling him that my stores are the best that they have ever been to (by the way he doesn't mention that in his report). What he does mention is that my places are dirty and marks me out of compliance. I then get a letter from the legal department threating to take my stores. I for one am sick and tired of it. I'm stressed all the time.

Way back when Subway use to be a great opportunity for all but now it's like doing time each and every time I walk through my doors…
debra wrote:
Owning a subway. They don't even use the Vaseline when they screw you. They do want to ditch u at 20 years. They are killing me literally health wise. U can never keep them (subway world headquarters) happy… Subway world headquarters in Milford conneticut owned by Fred Deluca, makes it impossible for Subway owners to even break even with THE $5 ft. Sub, let alone certificates & coupons added on it.

…owners work 7 days a week, r exhausted n r constantly harassed by Subway, they r punished to the point where we either die of subway-itis or they take everything we worked for away.

… So if u now made the mistake of buying into " the #1 Franchise" I also advice, get a good attorney on retainer to read the phone books of information u r required to read. Get a good doctor, because they run u to the ground until u r dead or take that store away, n give u nothing for it while they resell it for $250, 000.00 Minimum. You DAI & Fred Deluca r the ones making money.

I wish I never got into Subway, I hate this company, I don't have long to live according to my Doctors, thanks directly to the stress subway world headquarters, their arbitrators, their inspectors n their little spools that come in at busy lunch time with their laptops, praise u verbally, but are required to write you out of compliance. That is a fact… They r trained to do that…set u up. Just ask any ex-inspector.

…They have ruined my family life my health and are destroying, annihilating my stores knowing im to weak to fight back, so, here it is. No retirement, no health insurance because we are self employed & due to the stress from Subway the doctors concur i have less then 1 year to life.

So hey Fred, see u in hell, u cant n wont take it with you, you lousy ba$tard. Your no italian, your a pig! Keep having your little spies do their thing, your gonna rit in he'll for what you have done to franchisees and the deception to the customers. Hey, why don't you shove one of those $5.00 subs up your arse.

Also those defending Subway. They are liars. They are totally lying. In the name of God & all that is Holy, they are lying. subway ownership is hell on earth. No wonder we look like nazi concentration camp survivors, Mussolini is back & his name is Fred Deluca.
Dr. Gus wrote
Our DA Office has clearly demonstrated unethical behavior for years.

What has been demonstrated so far to our local area franchisees, is that the DA Office and Subway Corporate are the "same entitiy".

Some franchisees value integrity and honesty far above money. Those few will not stay once they experience the unethical behavior.

The rest who compromise their values for the money, will stay, and will stay quiet about it.

This is just a microcosm of what America at large has come to recently exceedingly suffer from. Excessive greed, above all else.
Jim Eddie  wrote:
My wife and I owned a Subway in 1993. Once a week we still talk about the misery we suffered. It sounds like things got even worse since then. I always had a feeling the success of the company was on the back of the hard work of store owners. We only owned the store for less than a year and it was the worse year of our life. I do feel the whole subway system is a scam and if you already own one, it's too late but if you are thinking of buying one speak to current owners. If they are honest, they will talk you out of it.
What do you think? Are the accolades of Subway as a top franchise deserved?
Does Subway franchise provide the training, support, marketing and systems it promises?
Are Subway and founder Fred DeLuca genuinely dedicated to the success of their franchise owners?
Please share a comment, opinion or insight below.
Also read:  SUBWAY: What Do Franchisees Make on $5 Footlongs?
Are SUBWAY Franchise Owners Happy?
SUBWAY: Send Jared to Gitmo! Parody Press Release
ARE YOU FAMILIAR WITH THE SUBWAY FRANCHISE?  WHAT COMPLAINTS DO SUBWAY FRANCHISEES HAVE?  PLEASE SHARE A COMMENT BELOW.
To contact the site admin, email UnhappyFranchisee[at]gmail.com.