MARS VENUS COACHING: Does Your Life Coach Wear an Ankle Monitor?
(UnhappyFranchisee.com)  Mars Venus Coaching may want to consider renaming its June 9th licensee training seminar to Women are from Venus, Men are from the Clark County Detention Center.
According to the Mars Venus Coaching website, the new coach training session will be conducted by none other than coach Richard Bernstein.
Who better to train the future business coaches of America than a man whose past, according to the Las Vegas Sun, "includes a conviction for credit card fraud," and has "numerous civil judgments for breach of contract [and] two Internal Revenue Service liens totaling more than $200,000 in unpaid taxes that have been recorded against him"?
Who better to teach success secrets than a professional investment advisor currently facing felony fraud charges that could land him a 20 year prison sentence?
Unhappy Franchisee commenter Phil claims that Richard Bernstein will be conducting the training session adorned with an electronic monitoring device under his trousers.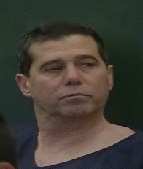 If true, that's unfortunate.
UnhappyFranchisee.com Tip #6 for selecting a life coach is Avoid life coaches wearing orange jumpsuits and/or electronic ankle monitors.
But let's cut Coach Bernstein some slack. 
At least he isn't on the Colorado Convicted Sex Offender Website, like, say, Mars Venus Coach and Marketing Director Scott Lippitt.
Women Are From 7th Grade, Men Are From the National Sex Offender's Registry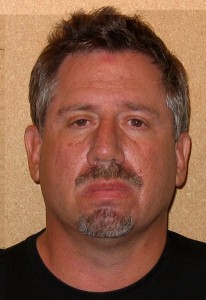 The Mars Venus Coaching website touts the high-powered background of its Marketing Director, Scott Lippitt.
Here's an excerpt from the Meet The Team section of the Mars Venus Coaching website:
Scott Lippitt

Marketing Director

Based in Denver, Colorado

Scott is a highly experienced executive and consultant with more than 25 years of hands-on…experience…

In addition to being a Master Franchisee and Success Coach in Colorado, he also trains and coaches our new Mars Venus Success Coaching franchisees/success coaches on how to get their practices up and running as quickly as possible, how to gain awareness in their local markets, how to attract…
If anything, this bio understates Scott Lippitt's "hands-on" experience, ability get things up quickly and his incredible talent for attracting awareness.
When he was EVP, Marketing for Quiznos, Scott Lippitt gained widespread attention by getting arrested in an online teen sex sting operation. 
It seems the incredible Mr. Lippitt was busted after offering to Life Coach a supposed 13-year old girl on "how to be a woman."   Allegedly, when he arrived at the initial consultation (with such coaching aids as condoms and sex toys), the young girl was neither from Venus nor middle school, but rather from the Canon City, CO police department.  Oops!
Scott Lippitt's picture does not appear on the Mars Venus Coaching "Meet the Team" page, it does appear on his Colorado convicted sex offender web page.
Proposed Seminar for Prospective Franchise Owners:  Use Google Before Investing!
It would be very interesting to attend the June 9 licensing training session (or to watch from outside) just to see who would actually pay to be trained as a success coach by a convicted fraudster currently on bail and a registered sex offender.
Then again, I'm sure they'll end up here eventually.  This site is, after all, named Unhappy Franchisee.
ARE YOU FAMILIAR WITH RICHARD BERNSTEIN, SCOTT LIPPITT & MARS VENUS COACHING?  WHAT DO YOU THINK?  SHARE A COMMENT BELOW.