FIGARO'S PIZZA: Worst Franchises for SBA Loan Defaults
The recent Unhappy Franchisee post 15 Worst Franchises by SBA Loan Defaults listed the franchise concepts with the highest rate of SBA loan defaults for 2008.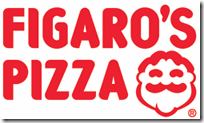 Figaro's Italian Pizza franchise was listed as the 4th worst.  According to Katie Adams of Investopedia:
4. Figaro's Italian Pizza

Figaro's has been in business for 28 years, but most of its franchise owners aren't likely to reach that same anniversary.

One-third defaulted on their loans, unable to grab enough of the industry's $32 billion in annual revenues.
ARE YOU FAMILIAR WITH THE FIGARO'S FRANCHISE OPPORTUNITY?  SHARE YOUR THOUGHTS BELOW.