SATURN: Angry Dealers Have Few Options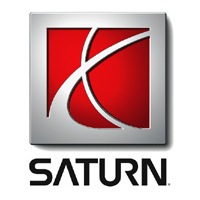 Once part of the most satisfied dealer network in the auto industry, Saturn dealers learned last Thursday that their brand was dead, they would soon be out of business, and they'd have to settle for compensation of  between $100,000 and $1 million per store to close by next October.
That's not much compensation to Chicago dealer Gordon Stewart, who owns six stores and just spent $700,000 putting up new signage Saturn asked for.  Stewart is sitting on $1.6 million in parts GM will not buy back.
It's not much compensation to Michael Schramm of Saturn of Glenview, who's got $3.7 million tied up in real estate and will get no new cars to park on it.
According to a story in Automotive News:
Saturn dealers now have few options:

Close shop and forget Saturn ever happened. GM officials told dealers that they will get the money whether they close tomorrow or choose to stay open through next year.
Attempt to become used-car retailers. Many Saturn dealers are already counting on used vehicles for as much as 75 percent of their volume.
Find another brand for their store.
The article quotes Mike Charapp, a dealer attorney at Charapp & Weiss in McLean, Va, as saying that "Saturn dealers have few legal options because when GM was in bankruptcy, it made all Saturn dealers sign termination contracts stating that if the sale of Saturn did not take place the brand would be wound down."
What will become of the 350 U.S. Saturn dealerships? According to Automotive News:
Dealers responding to an Automotive News survey last week were about evenly split on whether they would continue their Saturn operations as long as possible or wrap up early. Two-fifths said they hadn't decided what to do with their Saturn store yet. Seventeen percent said they would put a foreign brand in the store. None said they had plans to replace Saturn solely with a domestic brand.
What do you think?  Share a comment below.