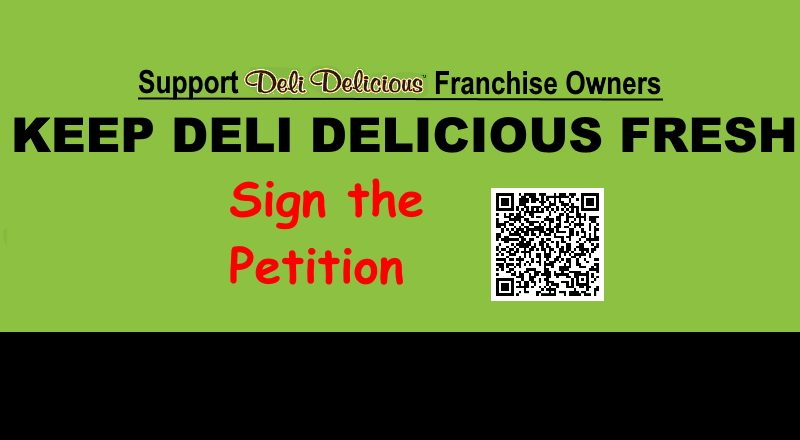 Petition: Keep DELI DELICIOUS Fresh!
The franchisor of the Fresno-based Deli Delicious chain (DDFI) is suing franchisees to force them to secretly serve previously frozen and thawed bread in place of the freshly baked that helped make the chain successful. The lawsuit, filed in California Superior Court, County of Fresno seeks to force the multi-unit franchisee to purchase frozen loaves from its new, inexperienced affiliate bakery, store them in the location's freezer, then eventually thaw and serve them to unsuspecting customers.
"Fresno's Basque French bakery has been in business for 57 years and supplied freshly baked bread to Deli Delicious locations for 22 years," said franchisee Borzooyeh Dielamani. "We know of no other sandwich chain serves frozen and thawed bread to its customers. We promise Deli Delicious customers the freshest possible sandwiches, and we hope they'll support our right to keep doing so."
Please support Deli Delicious franchisees, Basque Bread and freshly baked bread by signing and sharing the petition, and leaving a comment below.
See all Deli Delicious Petitions.