7-ELEVEN Franchise: Franchisee Sues for Fraud, Labor Violations, Unfair Dealings
7-Eleven franchise owners are suing 7-Eleven, Inc. claiming that they were deceptively sold into a franchise scheme that turned them into unclassified, uncompensated employees rather than business owners, were promised training and support they never received, and were terminated after investing nearly half a million dollars.
(UnhappyFranchisee.Com)  August 29, 2013, attorney Jerry Marks, of Red Bank, NJ-based Marks & Klein, filed a lawsuit in the U.S. District Court, Southern District of New York (Foley Square) on behalf of plaintiffs Michael Governara and Stefanie Governara against defendant 7-Eleven, Inc., a wholly owned subsidiary of Seven-Eleven Japan Co., LTD., a wholly owned subsidiary of Seven and I Holdings Co. LTD. and defendant John Does 1-20 (fictitious persons).
The suit claims that 7-Eleven, Inc. is guilty of fraudulent inducement, breach of the implied covenant of good faith and fair dealing, and violation of New York State Labor Law for misclassifying 7-Eleven franchisees as independent contractors rather than employees.
In addition to seeking compensatory, consequential, punitive damages, and other costs for the first two counts, plaintiff Michael Governera also seeks:
a. An Order declaring and adjudging that Michael Governara and all New York franchisees similarly situated are de facto employees as defined under the New York Labor Statute and are afforded protections under the New York Labor Statute;

b. An Order pursuant to New York Business Corporations Law §630 that 7-Eleven's 10 largest individual shareholders, once identified, are personally liable to Plaintiff and other New York franchisees similarly situated, for damages associated with the labor violations alleged herein;

c. Compensatory Damages;

d. Recoupment of overtime benefits for the three (3) years preceding the filing of the Complaint this matter;

e. Recoupment for all benefits previously withheld from Plaintiff for the three (3) years preceding the filing of the Complaint;

f. Punitive Damages, attorney's fees and costs;

g. Any other relief this court deems equitable and just.
MICHAEL GOVERNARA, STEFANIE GOVERNARA vs. 7-ELEVEN, INC.
According to the Governera v. 7-Eleven, Inc. complaint :
1. The instant action involves the fraudulent inducement of Plaintiffs by Defendant 7-Eleven, Inc. (hereinafter "Defendant" or "7-Eleven") and their agents through the making of material and patently false financial performance representations as to annual gross sales, which were designed to induce Plaintiffs' substantial monetary investment in a New York, New York 7-Eleven location.

During the time period in which Plaintiff Michael Governara ("Michael" or "Michael Governara") operated his franchise location, which consistently struggled and performed nowhere near the purported expectations of the franchisor, which were articulated to him numerous times before he signed his franchise agreement and began operating.

2. During this time period Michael was also not provided promised training and support, as his location floundered. Further, like all 7-Eleven "franchisees" Michael was, at all relevant times, an undisclosed employee, and was deprived of minimum wage, FICA and medical benefits and was not afforded benefits under New York law.
The complaint contends that Michael Governera left an $80,000 per year job based on the assurances by a 7-Eleven salesperson Martina Hagler that his location store "should do $2-3M annually but to be conservative use one million, seven hundred thousand dollar to one million, eight hundred thousand dollar ($1.7-1.8M) for purpose of the business plan and budget."
7-Eleven Franchise: How to Lose Half a Million in 20 Months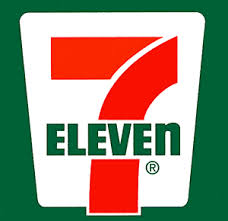 Based on this representation, Governa wrote 7-Eleven, Inc. a check for $385,400.00 on August 11, 2011.
The 7-Eleven location subsequently had sales of only $1.1M, far less than the $2-3M in sales Martina Hagler allegedly had indicated.
According to the suit, "between January 2012 and December 2012, 7-Eleven representative Meghan Culligan cancelled more than twenty (20) scheduled meetings with Michael with respect to his store performance and the supplemental support from 7-Eleven was dismal…
"In or about August 2013, Michael's franchise agreement was terminated by 7-Eleven, he was forced to close his location, and he has since lost his entire franchise investment."
Not only had Michael Governera gone 20 months without a paycheck, investments by his mother Stefanie Governara ($200,000)  and Michael's cousin, Phil D'Antoni ($140,000) were also lost.
Also read:
7-ELEVEN: How the 7-Eleven Franchise Works
7-ELEVEN to Open up to 21,500 New U.S. Stores
7-ELEVEN Downplays Japanese Ownership
7-ELEVEN Franchise Lawsuits 2013
7-ELEVEN's Japanese Parent Posts Record Profits… Again
7-ELEVEN Franchise Owner Claims Franchisees Are Being Bullied
7-ELEVEN: Is 7-Eleven a Good Franchise to Own?
7-ELEVEN Franchise Owners Complain, Allege Churning
7-ELEVEN Franchises Raided by DOJ, Homeland Security
7-ELEVEN Franchisee Tariq Khan: Villain or Victim?
7-ELEVEN: UnhappyFranchisee.Com Invites Views of 7-11 Franchisee Groups
WHAT DO YOU THINK OF THE 7-ELEVEN FRANCHISE OPPORTUNITY? SHARE A COMMENT BELOW.
TAGS: 7-Eleven, 7-Eleven franchise, 7-Eleven lawsuit, 7-Eleven lawsuits, 7-11 franchise, 7-11 lawsuits, 7-11 complaints, 7-Eleven Michael Governa, Stefanie Governa, Governa v. 7-Eleven, 7-Eleven New York lawsuit, franchisees as employees, 7-Eleven litigation, 7-eleven franchise complaints, Marks & Klein law firm, attorney Jerry Marks, SEI, 7-Eleven Inc., Seven and i Holdings Co