(UnhappyFranchisee.com)  Mars Venus Coaching may want to consider renaming its June 9th licensee training seminar to Women are from Venus, Men are from the Clark County Detention Center.
According to the Mars Venus Coaching website, the new coach training session will be conducted by none other than coach Richard Bernstein.
Who better to train the future business coaches of America than a man whose past, according to the Las Vegas Sun, "includes a conviction for credit card fraud," and has "numerous civil judgments for breach of contract [and] two Internal Revenue Service liens totaling more than $200,000 in unpaid taxes that have been recorded against him"?
Who better to teach success secrets than a professional investment advisor currently facing felony fraud charges that could land him a 20 year prison sentence?
Unhappy Franchisee commenter Phil claims that Richard Bernstein will be conducting the training session adorned with an electronic monitoring device under his trousers.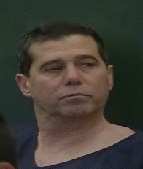 If true, that's unfortunate.
UnhappyFranchisee.com Tip #6 for selecting a life coach is Avoid life coaches wearing orange jumpsuits and/or electronic ankle monitors.
But let's cut Coach Bernstein some slack. 
At least he isn't on the Colorado Convicted Sex Offender Website, like, say, Mars Venus Coach and Marketing Director Scott Lippitt.
Women Are From 7th Grade, Men Are From the National Sex Offender's Registry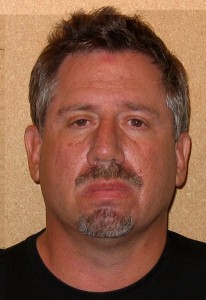 The Mars Venus Coaching website touts the high-powered background of its Marketing Director, Scott Lippitt.
Here's an excerpt from the Meet The Team section of the Mars Venus Coaching website:
Scott Lippitt

Marketing Director

Based in Denver, Colorado

Scott is a highly experienced executive and consultant with more than 25 years of hands-on…experience…

In addition to being a Master Franchisee and Success Coach in Colorado, he also trains and coaches our new Mars Venus Success Coaching franchisees/success coaches on how to get their practices up and running as quickly as possible, how to gain awareness in their local markets, how to attract…
If anything, this bio understates Scott Lippitt's "hands-on" experience, ability get things up quickly and his incredible talent for attracting awareness.
When he was EVP, Marketing for Quiznos, Scott Lippitt gained widespread attention by getting arrested in an online teen sex sting operation. 
It seems the incredible Mr. Lippitt was busted after offering to Life Coach a supposed 13-year old girl on "how to be a woman."   Allegedly, when he arrived at the initial consultation (with such coaching aids as condoms and sex toys), the young girl was neither from Venus nor middle school, but rather from the Canon City, CO police department.  Oops!
Scott Lippitt's picture does not appear on the Mars Venus Coaching "Meet the Team" page, it does appear on his Colorado convicted sex offender web page.
Proposed Seminar for Prospective Franchise Owners:  Use Google Before Investing!
It would be very interesting to attend the June 9 licensing training session (or to watch from outside) just to see who would actually pay to be trained as a success coach by a convicted fraudster currently on bail and a registered sex offender.
Then again, I'm sure they'll end up here eventually.  This site is, after all, named Unhappy Franchisee.
ARE YOU FAMILIAR WITH RICHARD BERNSTEIN, SCOTT LIPPITT & MARS VENUS COACHING?  WHAT DO YOU THINK?  SHARE A COMMENT BELOW.
Unhappy Franchisee – Richard Bernstein, self-professed executive and life coach and CEO of the Mars Venus Coaching franchise company, faces a maximum of 20 years in prison and fine of $500,000 on charges of theft and securities fraud.
The Las Vegas state attorney general's office alleges that Richard Bernstein swindled a couple out of $250,000 after they hired him to help invest the profits from the sale of their home.
Bernstein convinced the couple to invest in a new business venture, Turn-Key Financial Group, with him.  Richard Bernstein promised to match the couple's investment, and to use their invested dollars for legitimate business expenses.
According to AG Catherine Cortez Masto's office, Bernstein blew $125,000 of the couple's money to buy he and his wife luxury Bentley and BMW automobiles.
Richard Bernstein was to appear today in Las Vegas Justice Court this week.  He is charged with one count of theft and one count of securities fraud, both category B felonies. 
Richard Bernstein: success coach, life coach and convicted fraudster

Up until this afternoon, the "Meet the Team" section of the Mars Venus Coaching franchise website listed Richard Bernstein as chief Operating Officer, and hyped Mr. Bernstein's qualifications as a success coach:
Rich's background encompasses a wealth of business and coaching experience spanning over 25 years… His background in business management makes Rich uniquely qualified to help business owners learn important strategies that can help them succeed.
Not surprisingly, the site left out Bernstein's criminal record which, according to the Las Vegas Sun, includes a conviction for credit card fraud. Richard Bernstein also has "numerous civil judgments for breach of contract [and] two Internal Revenue Service liens totaling more than $200,000 in unpaid taxes that have been recorded against him."
Richard Bernstein's title, bio and picture disappeared from the Mars Venus Coaching franchise website sometime during the writing of this post.  We have contacted Mars Venus Coaching to ask if Richard Bernstein is no longer affiliated with John Gray or the Mars Venus organization.
ARE YOU FAMILIAR WITH RICHARD BERNSTEIN & MARS VENUS COACHING?  WHAT DO YOU THINK?  SHARE A COMMENT BELOW.
He's the target of much criticism on the web (see 100+ comments on ACTIONCOACH, BRAD SUGARS: Overview & Discussion), so ActionCoach founder & CEO Brad Sugars is promoting his Q&A format blog  "Ask Brad Sugars."
In one Q&A, Brad Sugars directly addresses why he thinks he's the subject of such harsh criticism on the web.  The text below reflects the entire question and excerpts of Brad Sugars answer.
You have some people who really don't like you. Why do you think people are writing these things online about you? Regardless whether it is true or not, you have to think that there is something about you that really pisses people off.

As you go through life, it is impossible to be liked by everyone. The fact is, whenever you are exposed to a large number of people, there will be those who simply don't like you…

*   *   *   *   *

There are always those who take shots at those who are getting results or who are achieving some sort of success… there are those who like to go after those who are higher profile or who are doing things that are being written or talked about… some simply would rather tear down others. After all, tearing down is a lot easier than building up.

*   *   *   *   *

My focus is to positively affect the lives and companies of those owners – some of whom are facing financial difficulties, marital problems, team issues or burn out simply because they don't have good information or the right information to turn their companies around and build more profitable businesses and lives.

I'd rather focus on the positive of reversing the failure rates of businesses over the next ten years and putting a coach in every business. Those are the things that matter to me – no matter what other people say.

*   *   *   *   *

I know who I am and what I want to do in the business world, and if you don't like it, then it is really your problem.
WHAT DO YOU THINK?  SHARE A COMMENT BELOW.
Related posts: 
ACTIONCOACH, BRAD SUGARS: Overview & Discussion
ACTIONCOACH: Franchise Unit Breakdown
ACTIONCOACH: CEO Vic Ciuffetelli Steps Down

Source: Rip-off Report Mars Venus move to the USA
Recently Mars Venus Coaching have begun recruiting new franchisees in the USA. I am not sure if they have changed their system, although they seem to have reduced their initial investment by 50%.
In response to the previous claim that Franchisors are not required to list all previous franchisees i have listed them here, so that future franchisees are able to due their due dilligence.
Company History: The company was formed into a franchise operation and since its inception has had a number of Franchisees with also a high number of drop outs.
It launched to the market with great success and Master Franchises in Victoria, Queensland, New South Wales, Western Australia, South Australia and New Zealand.
In their attempt to grow the organisation they sponsored the St Kilda Footbal club and during the process had Robert Harvey as a coach. StKilda and Robert Harvey withdrew their support and involvement from Mars Venus early in 2006.
One of the first Master Franchisors for Victoria was Ross Clennet (now with Ingenius at www.ingenius.com.au) who operated the franchise for 12 months before taking Mars Venus to mediation for missrepresentation during the sales process. The action was settled out of court. During Ross Clennet operation of the franchise Susan Dean purchased a unit franchise.

Susan Dean and Michael Dean then purchased the Master Franchise from Mars Venus Coaching and during their time were very successful in bringing on franchisees growing the organisation from consisting of a few master franchisees up to 12 franchisees at one point.
The franchise list below includes both current franchisees and franchisees that have left the system. There are also a number of master franchisors who have left the system from both Queensland, South Australia and New South Wales.
Victorian Franchisees
Rowan Eagles, Daniel Eagleton, Bernhard Pethabridge, Bev Bradley and Liz Corbett, Ben Schuster, Ian Pollard, Toni Culph, Rob Hilliar and Anni Hilliar, Val Tragea, Ziggy Frankefeld, John Gearon, Craig McCarthy
QLD Franchisees, David Traylen
NSW Franchisees, Reich Webber-Montenegro
Western Australia Franchisees, Jill & John Raynor, Ed Wykman
Slovenia, Alex Gregoric
India: Dr. G. P. Kumar MD and Dr Niru Kumar
Singapore: James Yip – Master Licence for Singapore.
Before purchasing this franchise I would highly recomend you contact at least 10 former coaches on the list. You may be able to find some contact details on the mars venus coaching website archive below, or simply try googling some of the names. I hope you find this website before you have invested your hard earned dollars.
Ex mars venus coach Melbourne, Australia